Genshin Impact 2.5 phase 1 is now coming to end this week, all fans are waiting for the next character, Raiden Shogun. Genshin Impact 2.5 phase 2 comes with new events and new characters. Fans are saving their Primogems for Raiden Shogun.
Raiden Shogun is an Electro character, and explore as a damage dealer and SP battery. These are different abilities as comparing other characters, and many players are excited to use them. Also, Sangonomiya Kokomi is a full time healear. There is some new event comein in phase 2, like Divine Ingenuity, Of Drink A-Dreaming, Hyakunin lkki Overflowing Mastery.
Raiden Shogun banner
Raiden Shogun is a 5-star Electro character, and her main weapon is polearm. Players can use as a damage dealer, sub-DPS, Elemental Particle battery for another Electro character. Raiden Shogun banner will be available on March 8 at 6:00 pm IST.
Sangonomiya Kokomi banner

Sangonomiya Kokomi is a 5-star Hydro character, her attacks will deal Hydro damage to the enemies. Sangonomiya Kokomi's healing effects are more usable as compared to damager.
New upcomin events from Genshin Impact 2.5
1) Divine Ingenuity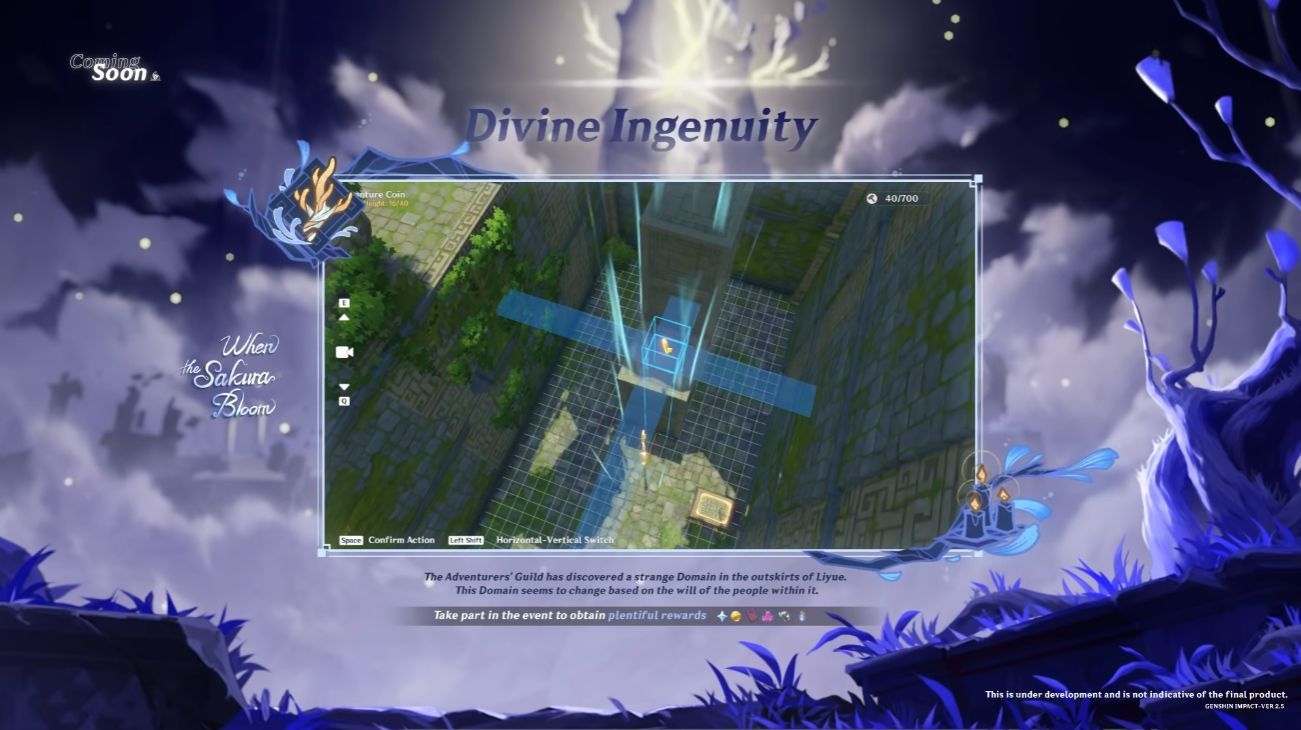 Divine Ingenuity event (Image via Genshin Impact)
Divine Ingenuity's first event will come on March 02 at 10:00 am. In this event, players can create their own domain, once the domain is created, they can publish the design.
2) Of Drink A-Dreaming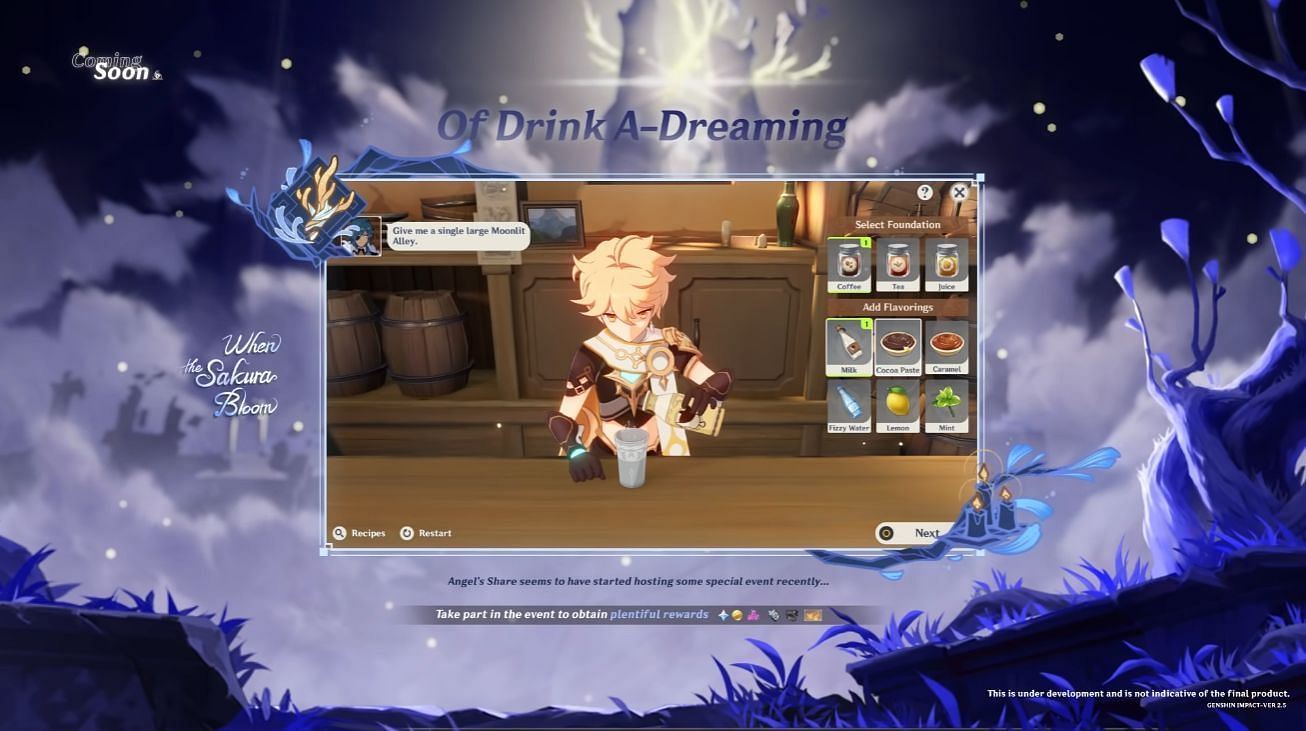 Of Drink A-Dreaming event (Image via Genshin Impact)
Players can play as bartenders during this event. Players will learn how to mix non-alcoholic beverages and serve them to the customers. If the gamer serves the drink successfully, the recipe will be unlocked, and receive an event-exclusive name card. Unfortunately, the event is not officially announced, so players can wait for Genshin Impact release the information.
3) Hyakunin Ikki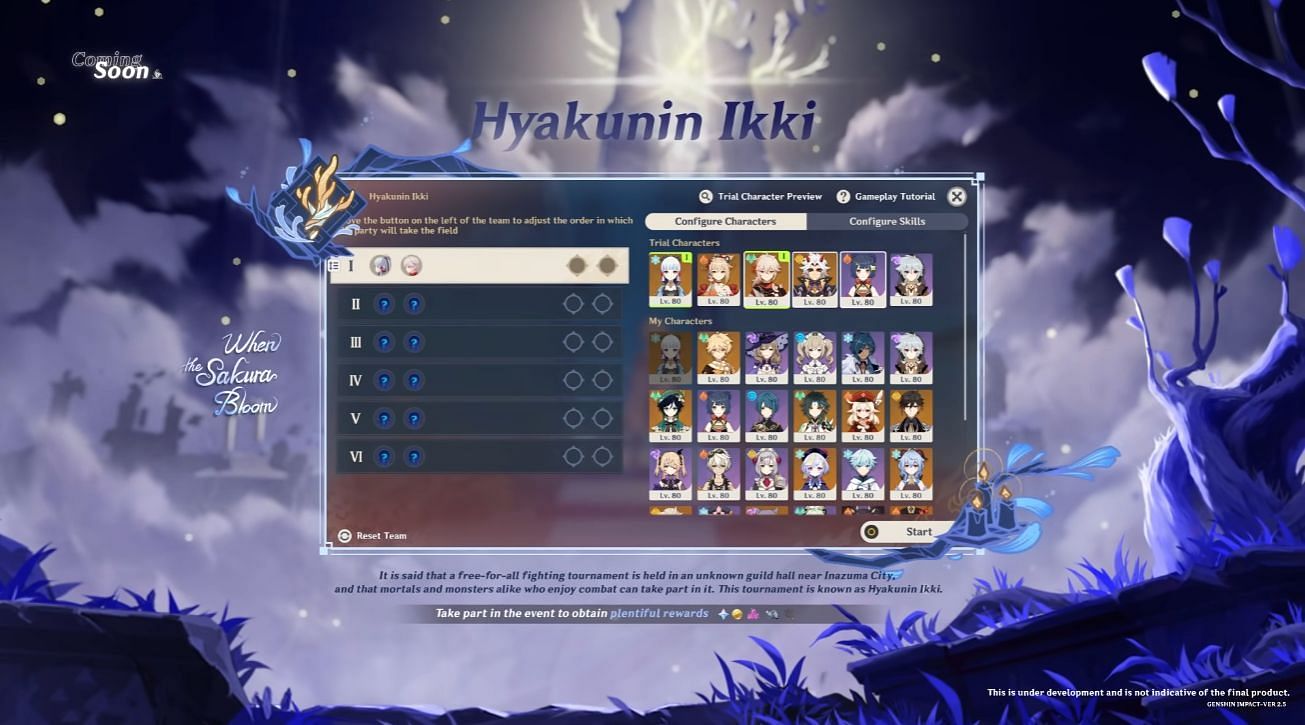 Hyakunin Ikki event (Image via Genshin Impact)
Also, Hyakunin Ikki is unannounced event. During this event, players organize six teams with two characters each to tag in against a wave of enemies.
4) Overflowing Mastery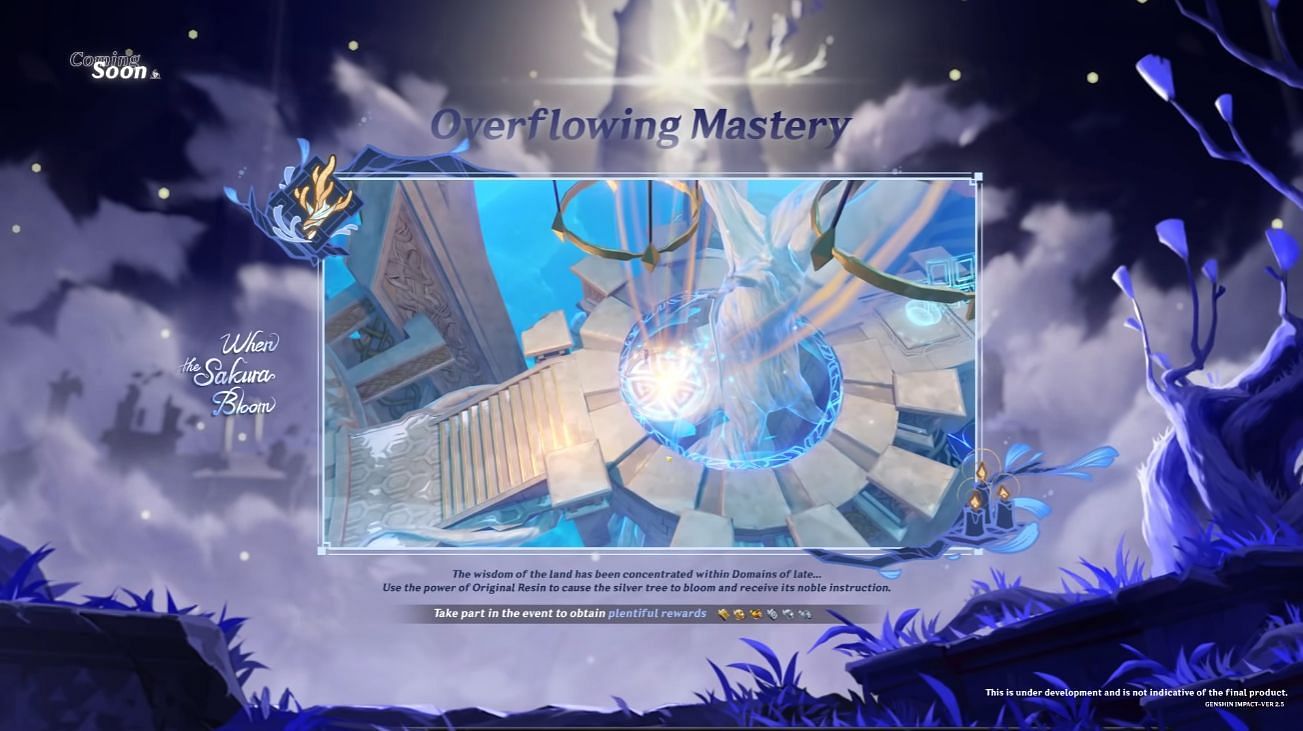 Overflowing Mastery event (Image via Genshin Impact)
The last event of Genshin Impact 2.5 is Overflowing Mastery, In this event players will get double the amount of Talent Level-Up Materials, using a Original Resin. The release date is not announced, players can wait for the more information come from Genshin Impact.
Also, you can read Genshin Impact 2.6 all monsters and enemies leaked(
click here
)